Want to be the next unicorn to hit the big time with an incredibly powerful marketing strategy on Instagram? But is it really right for your business? What are the advantages of using this additional channel? How can you get started with advertising on Instagram? These are some of the important questions we intend to answer here.
In this guide, we explain everything you need to know about Instagram ads, including how to set up your first advertising campaign on this social media platform.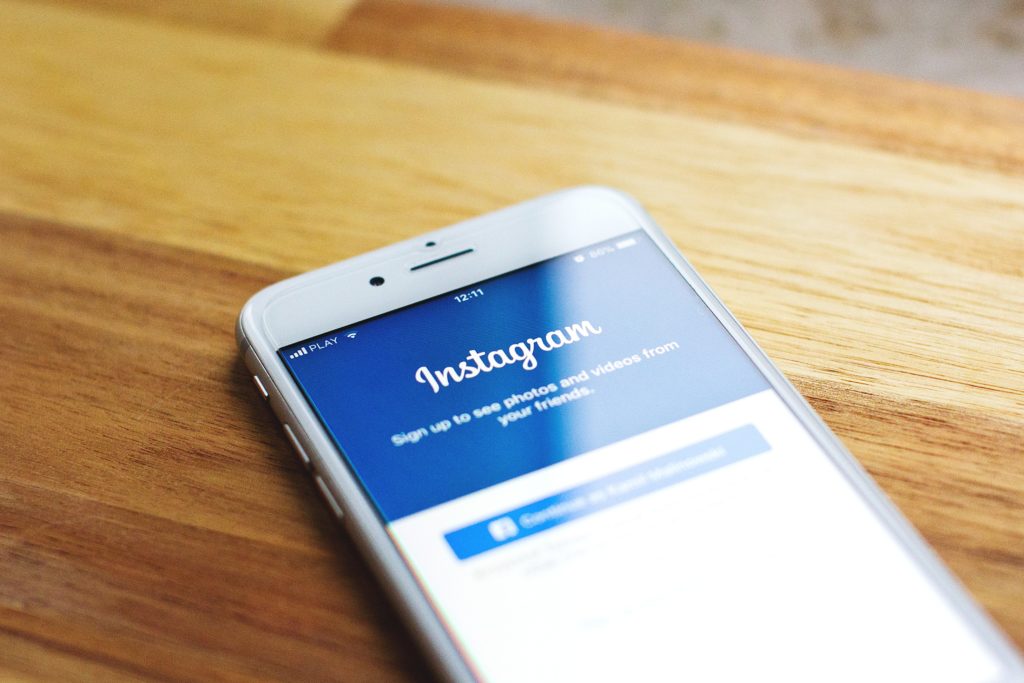 Instagram ads: are they for you?
As an e-commerce entrepreneur, you may be wondering if advertising on Instagram is for you. The answer is yes, definitely! Did you know that 75% of users take action after seeing a post on Instagram? Advertising on Instagram can really boost your reputation and your sales. Sharing your product catalogue on several channels often proves to be a winner! That's why, to date, more than 75% of companies have an Instagram account. (1)
That said, there are a number of factors to consider before you start:
1. Is your target audience talking about your products on Instagram?
The majority of Instagram users are between 18 and 34 years old.
Some topics are more popular than others on Instagram. Here are the 4 most popular Instagram niches:
Beauty: tutorials, product tests, makeovers, eco-friendly products and more. It's a very visual topic. Consequently, it's perfect for Instagram.
Fashion: everyone can share their vision of fashion, models, journalists, bloggers, designers. There are plenty of enthusiastic followers of fashion and everyone can enjoy a different style. It's an opportunity to highlight authenticity.
Cooking/food: there are plenty of foodies on Instagram as well. This is an opportunity to combine photography and cooking – and you could include travel too. Some people enjoy finding out about new recipes, others are interested in recommended restaurants.
Fitness/health/nutrition: a classic topic which offers a wide range of options. Instagrammers are looking for people to follow who are inspirational, but not perfect. Just like the Body Coach, Joe Wicks, who's "on a mission to make the world fitter, healthier and happier".
2. Take advantage of snackable content
Snackable content is short content which can be read quickly. Your audience loves this kind of content, which they can view almost instantly. Creating this content helps you to maintain brand coherence: content can be published frequently at a low cost.
Use snackable content to:
Strengthen your brand's authority.
Redirect your audience to more important content.
Surprise your audience.
Develop an emotional connection with your community.
If your content is fun, visual and informative, it will be shared by your fans, boosting your brand's visibility and sales.
5 good reasons to use Instagram ads
1. Increase your audience
Instagram is one of the fastest-growing social media platforms. In June 2013, it had over 130 million active users. Today, it has 10 times more. (3)
2. Grab their attention
Users spend an average of 53 minutes per day on the platform. Instagram has over 1 billion monthly active users. There are more than 32 million Instagram users in the UK.(4)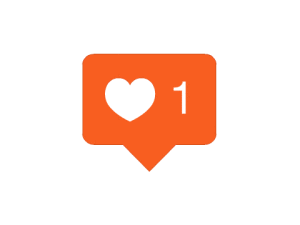 3. Take advantage of increased engagement
On Instagram, users interact extensively with content. They often post a lot of comments in response to photos published by people and pages they follow. To give you an idea: on average, a photo published on Instagram gets 23% more engagement than if it were published on Facebook. (5)
More than 25 million professional profiles worldwide
More than 2M advertisers worldwide use Instagram to communicate
More than 200M users view at least one professional profile every day
90% of accounts follow a company or a brand on Instagram
83% of Instagrammers learn about new products and services on Insta
Source: Instagram Business, Instagram Ads Audience.
4. Target your future buyers effectively
Instagram ads use the Facebook advertising system which is particularly powerful when it comes to targeting. You can specify the location, demographics, interests and behaviours of your target audience and much more besides. You can even target people who have purchased from you or interacted with your brand, as well as other people with the same profile.
5. Achieve excellent results with your Instagram campaigns
According to Hootsuite data, three out of four Instagram users will interact with an advert in their feed. Interactions include viewing your profile, clicking on the advert's CTA and even purchasing. For best results, test different CTAs to see what works for your audience.
How to create an ad on Instagram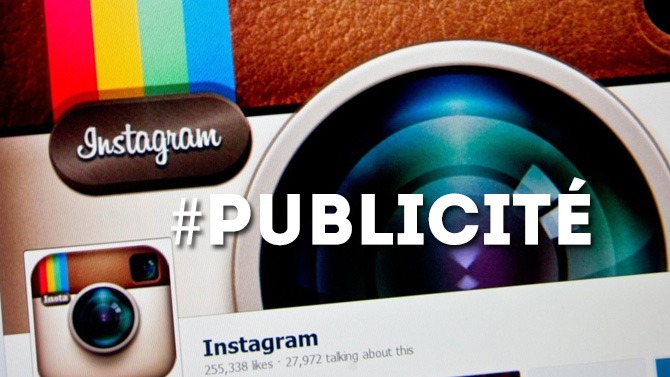 Use the Facebook Ads manager. You can manage your Facebook and Instagram ads in one place. Start by creating a new campaign.
1. Choose your advertising objective
There are many different options, divided into three categories: awareness, consideration and conversion.
The following types of ads are available:
Brand awareness
Reach
Traffic
Engagement
App installs
Video views
Lead generation
Messages
Conversions
Catalogue sales
Store traffic
Choose your objective wisely. You don't want to waste your advertising budget by choosing an objective which doesn't make sense for the content you're publishing.
2. Name your Instagram ads campaign
After choosing your advertising objective, you need to name your campaign. Choose a name which clearly identifies your campaign and its purpose.
3. Choose your ad placement
Initially, we recommend publishing your ads on Instagram; in this way, there will be a distinction between what you share on Instagram and Facebook. These platforms often have two different audiences which are not interested in the same type of content.
Simply uncheck Facebook and Audience Network (advertising monetisation network) to ensure that your ad will only be shown on Instagram.
4. Target your audience
Refine your targeting! Focusing on your target audience will ensure that you don't blow your advertising budget while reaching the people who are most likely to follow you or buy from you.
This is an opportunity to target your audience based on the demographics, interests and behaviour of your brand's target audience, depending on:
Location
Age
Gender
Job type
Qualifications
Interests
Behaviour
Language
Connection to your brand
5. Establish your budget
An advertising campaign on Instagram can cost anything from a few pounds per day to several thousand pounds. It's your responsibility to identify your objectives and the means to achieve them in advance. It's all about metrics, profitability and management – and don't forget your return on investment.
You can choose between a daily budget and a lifetime budget.
With a daily budget, you can run your ads indefinitely, spending up to the set amount every day.
With a lifetime budget, you can run your ads for a specific period of time. With this option, you can also choose a calendar and specific days on which to run your ads.
6. Choose the format of your ad
It's time to upload your content, write your text and publish your ad. Different formats are available, depending on your advertising objective:
Photo ads: one image only.
Carrousel ads: several images are displayed.
Collection ads: users can buy products directly from the ad.
Video ads: video clips, lasting 3 to 60 seconds.
Stories ads: photos or videos which are shown between users' Stories.
Instagram ads: mistakes to avoid
Targeting an audience which is too narrow.
Not properly defining your campaign objective.
Publishing ads which don't speak to your audience.
Not monitoring the results of your campaigns.
Only publishing photo ads.
In conclusion, make sure that you monitor the results of your campaigns and optimise them. Launch your campaigns a few weeks in advance so that you can test them out and make any necessary adjustments. Lastly, we recommend reading a comprehensive guide to Instagram, written by HubSpot: "Your Guide to Get More Followers on Your Business Instagram". Next, take a look at Canva, a free online graphic design website, where you can find inspiration for your Instagram templates. Go, go, go: there's nothing to stop you!