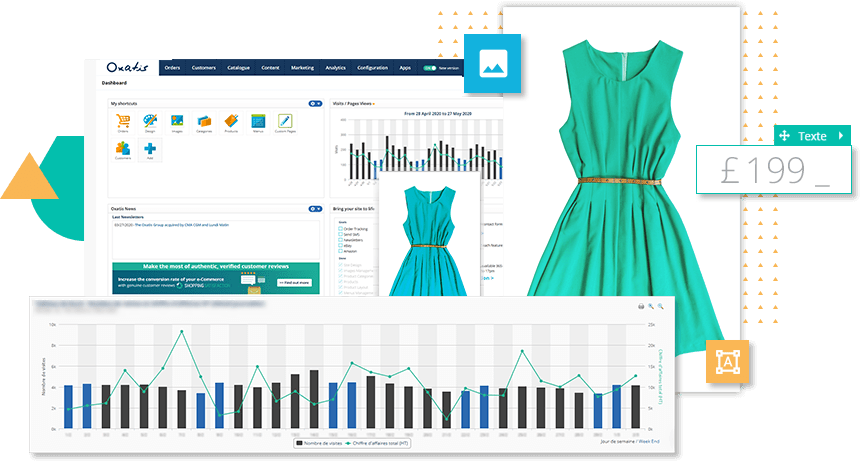 Design & Content
#template #adaptative #bloggin #drag&drop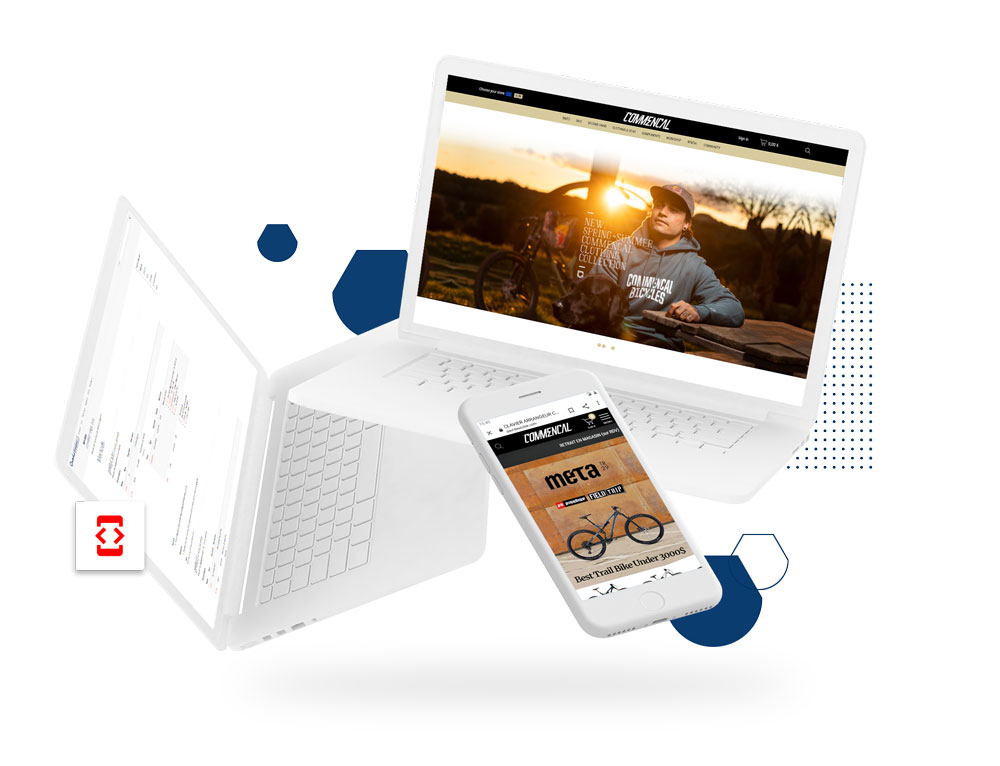 An Open Environment to Build your Brand through Website Design
Templates you can activate

Homepage, forms, category headers and newsletters… And also components to be activated: blog, FAQ, testimonials…

Integrated code editors

On desktop and mobile, the CSS source code of the solution as well as accessible HTML and Javascript insertion points.

Page editors

Available in drag and drop with marketing blocks (carousel, slideshow, video, Facebook).


Perform Online by Choosing the Right eCommerce Platform
Offer a unique buying experience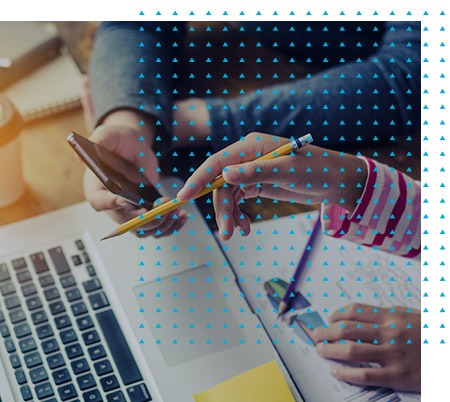 Attract
An SEO optimised website with tags (title, meta description,Hn>), urls customisable canonical, sitemaps, robots file. txt, redirection 301… A mobile version that can be activated in 3 clicks available with the Progressive Web Apps feature to improve your site's ranking and offer an optimal browsing experience.
Convert
Ready-to-use product page (zoom, cross selling, social media), dynamic management of images and product declinations.
Faceted search & intuitive search engine.
Discounts: coupon, shopping cart discounts, article discounts, discount grids.
Check-out and shipping.
Sales animation: abandoned basket relaunch, wishlist, guest checkout, flash sale, customer reviews
Sell
All payment methods: all banks, Paypal, Amazon Pay; credit card and split payment 2x, 3x, 4x, 10x
All carriers and shipping methods: Royal Mail, TNT, Mondial Relay (…), ShipStation; delivery methods per item, delivery times, collection points
Tax: automatically managed taxes, advanced tax engine for managing complex taxes
Easily Create your Catalogue with our SaaS eCommerce Platform
#cloud #uptodate #features
Dataplug is a tool for creating and updating a product catalogue via Excel.
Complete management of ranges (images, EAN, price, descriptions), 10 categories per item.
Brand management, eco-tax, intangible items and personalised items.
Stock and availability, stock alert, decimal quantities, promote items, personalised stickers.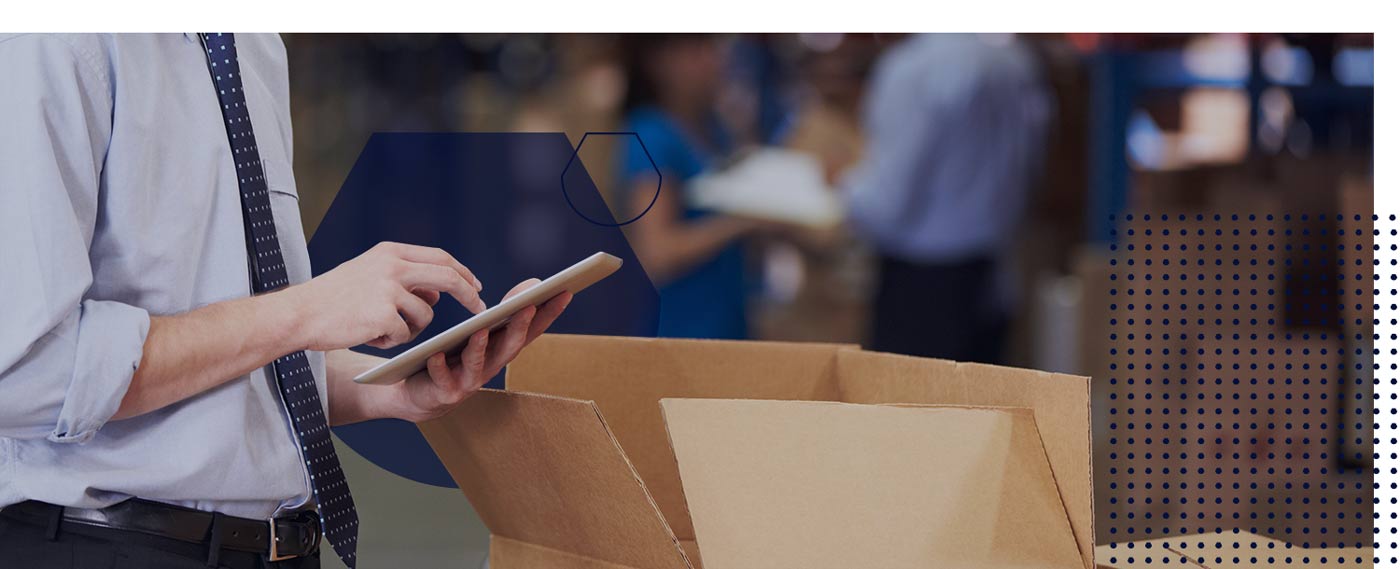 Advanced Features
Thanks to SaaS technology you continuously benefit from functional updates and new features. Activate growth levers to improve your figures!
Grow your Business & Expand Internationally
As an E-Commerce solution provider, we offer the most effective sales channels
2000 channels in more than 40 countries… Marketplace (Channel Pilot Solutions), social media, ERP connection, personalised catalogue feeds, automatic product export on all platforms. Also change your prices depending on the competition!
The version is activated in 3 clicks and benefits from the same features (and apps) as your site. Design, menu and page editors and the Progressive Web App feature, a must.  
Management of multi-language websites (8 languages), multi-currency websites (20 currencies), automatic management of export VAT (advanced international delivery tax engine) etc.  
Double subscription (B2C & B2B), multi-pricing, discounts, multi-packaging with ERP, quote and customer accounts management, search by manufacturer code, native ERP link & all ERP (Talend), remote entry of orders.
Analyse & Retain
Take advantage of powerful reporting tools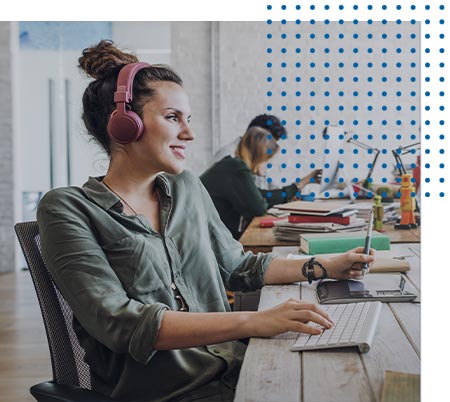 Customer Relations
Order taking by email or phone; Order tracking: purchase orders, delivery notes, invoices, return labels, automatic parcel tracking, refunds, personalised transaction emails.  
Marketing Tools
Retention: customer reviews, loyalty, sponsorship, SMS, private sales, newsletter
Automatic segmentation of the customer database
Reporting: integrated tool for statistics, for monitoring email campaigns, for conversion tunnel, Google Analytics and GTM, conversion tunnel
Productivity Tools
Update your data, create new items with Excel (advanced filters, batch processing etc.) or connect your ERP to your e-commerce site (Sage, Lundi Matin, EBP, WaveSoft, Cegid etc.).  
Flexibility
Front API webshop and documentation sites for developers to take advantage of an open platform.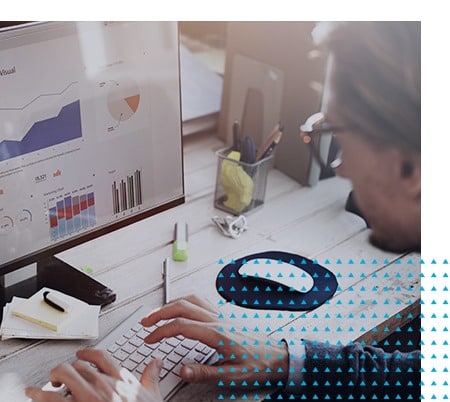 The platform has been having an accessibility rate of 99.96% since 2001 thanks to a powerful infrastructure (data and server redundancy, back office and data protection, Cloudflare for DNS management, encrypted customer password).