More than 200 billion euros, that's the unbelievable total of B2C e-commerce sales in the UK in 2019. This turnover, relating to both products and services, represents an annual increase of 11.6% (average growth over 4 years is 13% per year). The health crisis linked to the COVID-19 epidemic, and the repetitive lockdowns had such an impact on online consumption that these already impressive figures will be easily exceeded for 2020. So now is definitely not the time to neglect your consumer e-commerce site! If you are thinking about whether to create a website, don't think about it for too long!
The need for merchants to digitise their business at this time is crucial to ensure their survival in such a difficult context and in face of competition already present online. To start the year ready, it's necessary to start preparing for 2021 now, whether it be B2C e-commerce events to follow, actions to be carried out, a communication plan to organise or new features to be implemented. Planning, being proactive, means not letting yourself be overwhelmed and being one step ahead of the competition.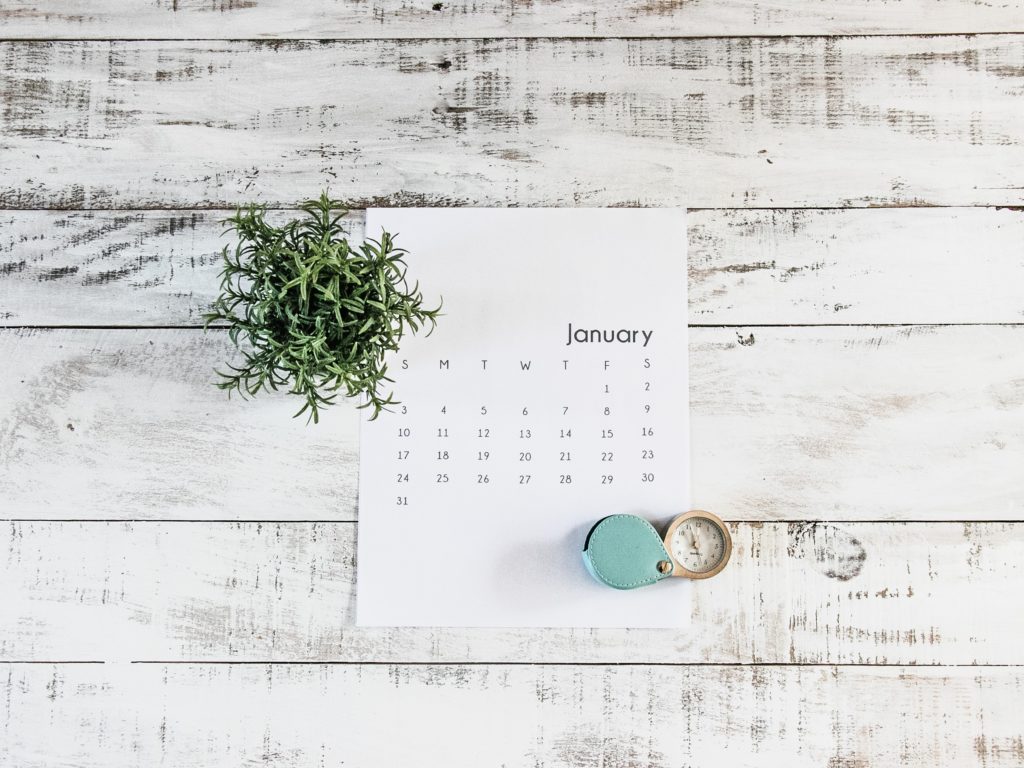 The major B2C events in 2021
To grow online sales to consumers in 2021, an online store must be (and remain) at the cutting edge of technology. You need to create a scalable, efficient and intuitive e-commerce site, to attract increasingly demanding internet users.
Events and exhibitions represent a real opportunity, in order to keep you informed on what is being done, on trends, news, and to find solutions for your B2C e-commerce site.
Here is a non-exhaustive list, some events have not yet been (re)scheduled, due to COVID-19.
What actions should I set up every month?
When creating an online store or optimising your existing site, you have to ensure you set up your logistics system smoothly and be able to deliver 5-star customer service. Do all you can to stand out, create customer loyalty while converting cautious prospects into new aficionados!
Aim high, that's all well and good, but in real terms, what do you do? As of now prepare a checklist of actions to be carried out from the 1st of January (or the 2nd, let's respect traditions).
If you are considering creating an e-commerce site, ask yourself these questions:
Will the entire catalogue be online?
Do I have the necessary content (visuals, text descriptions, technical characteristics, legal notices, privacy policy, blog articles etc.)? Do I have the in-house skills to produce all or part of it? What features do I definitely need to get started?
Which payment method do I authorise?
What delivery methods do I offer?
Will I take e-commerce seasonality into consideration?
What performance can be expected in terms of visits?
What B2C e-commerce exhibitions may interest me?
For an existing site, ask yourself about:
internal/customer feedback on your site,
the strengths to consolidate, the weaknesses to correct, the good B2C practices to respect,
the new features to definitely integrate this year,
the outdated (or non-working) features to remove,
the correlation between the current statistics and the performance expected at the start,
the B2C e-commerce events which could add value…
Through these responses, you will then also be able to create a detailed action plan, a monthly to-do list allowing you to intelligently refine and prioritise your operations.
2021 B2C trends: test and measure
Some answers may be vague or impossible to find immediately. When creating an online store, or optimising your e-commerce store, the best way to know if a particular feature has a positive impact on your sales or not, is to test it and measure its impact with the appropriate metrics. Here are some B2C trends for 2021!
Think mobile
Creating an e-commerce site should now prioritise the mobile experience as, quite simply, this is nowadays the number 1 tool for our compatriots to surf the internet. Any site neglecting this aspect is penalised by Google in terms of positioning in search results. And, even worse, customers will leave if it doesn't work well on a smartphone.
Additionally, in 2019, over 48% of total online retail sales were made through a mobile, this number expected to grow up to 63% in 20241 (a total of £105 Billion in sales) !
Perfect your visitors' user experience
Similarly, UX or user experience has now become of paramount importance. In 2021 it will be an important trend to definitely work on. Competition being strong, the consumer and e-buyer have no qualms going elsewhere if they feel neglected, if navigation of the site is disjointed, if finding what they want, a product, help or simple information is not quick and easy. The internet user or mobile internet user of the 2020s is someone who doesn't accept slow speed or complexity. Think about it!
For example, the Premier Equine B2C e-commerce website has integrated this crucial concept and offers its visitors an aesthetically pleasant experience, multiple ways of finding a product, and a myriad of constructive and rapidly accessible information.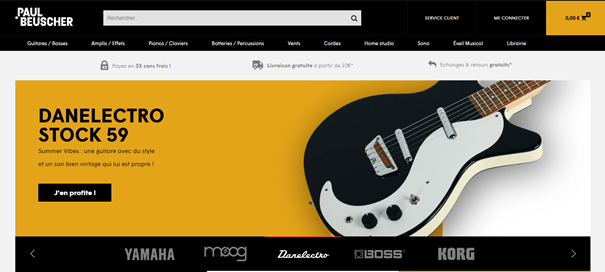 Share video content
It's no secret, the difference in impact between a video and a written article is huge. Video captures attention and is effortless, unlike reading. 84% of people say they were convinced to buy a product or a service by watching a brand video 2. 
Offer a paid loyalty programme
While 4 out of 5 companies offer their customers a loyalty card, only 6% of those who accept it are satisfied 3. System complexity or insufficiently recognised loyalty, this shows that an effort is required in this sector. A paid loyalty programme makes it possible to select the most interested customers, those who are really ready to engage. We must keep it simple and truly recognise the value of the 20% of customers who generate 80% of turnover, according to Pareto's law. Coupling this loyalty with e-commerce seasonality can be a win-win bet: it's up to you to test it out!
Work on your local SEO
72% of consumers who searched locally visited a shop within a 8km radius 3. People who search for results around them are more engaged in their buying journey than the average internet user, as they are already looking for a nearby shop. It is essential, especially if the company works solely or primarily in a limited area, to place increased importance on local SEO when creating an online store.
Optimise your delivery/return policy
Remote purchasing can deter some people due to a lack of information on delivery conditions or product returns, in the event of dissatisfaction or error. That's why it is a definite advantage to optimise your policy in these areas to increase trust in your brand.
Replace
Replace
Replace
Replace
Replace
Creating an efficient B2C e-commerce site in 2021 is dependent upon respecting good sales practice to private consumers, using suitable features, supplying high added value content and a user experience which the customer will be satisfied with. To do this, meticulously PLANNING your actions for the year ahead is ESSENTIAL. You can quickly estimate your customised price plan online for creating your B2C online store using the NewOxatis e-commerce solution!
Sources :