A silent revolution in consumer habits is slowly taking place and is shaking up the digital strategy of many brands. Your customers are searching for you less and less from the comfort of their desktop computer, but rather with their smartphone in hand, making the most of their time on public transport or before falling asleep.
Faced with this gradual transition, how can you adapt effectively and provide an optimised shopping experience? What are the challenges for brands who must adapt to this new mobile-friendly environment?
The challenges and opportunities of mobile first in e-commerce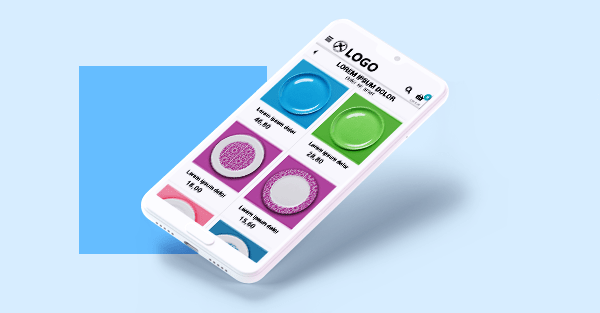 Do you use your phone more than your computer? This is the mobile first trend, which is becoming increasingly important in our daily lives and is permanently changing the way e-commerce websites must be built to please customers… and Google!
Creating a mobile website should now go hand in hand with the desktop version and is leading the major e-commerce players to make their transition to an environment suitable for digital nomadism. This major change, of course, involves making some structuring technological choices in the process.
Ease and usability of the interface, response time reduced to a minimum… these are the new challenges that need to be addressed, right now…
75% of the French population access the internet on their mobile, and 88% do so on a daily basis?

Two thirds of e-commerce site traffic and 37% of purchases are generated by mobile users?
E-commerce generated a turnover of €103.4 billion in 2020? (+ 11.6% compared to 2018)
Live chat, SMS: customer relations in the mobile age
The most experienced smartphone users will obviously use their phone first when they need to contact the customer service department to ask a question or submit a request. However, they will not necessarily make a phone call!
Contradictory? Not necessarily. Looking for a number to call and talking for several minutes isn't appealing. It is often far more convenient to send a text or even chat live with an advisor or a chatbot on an instant messenger.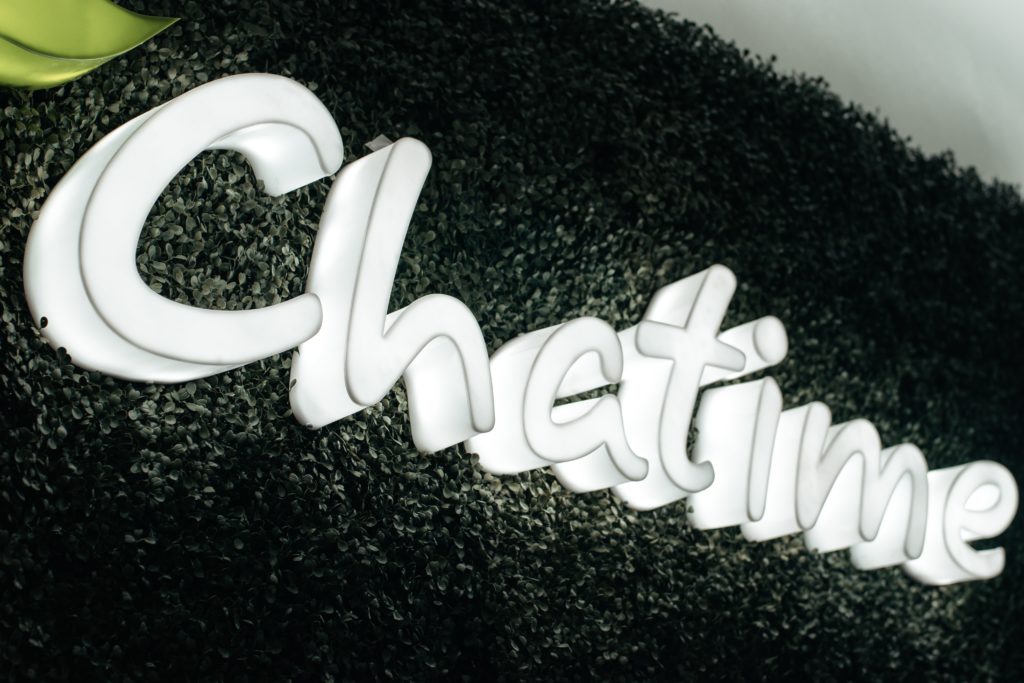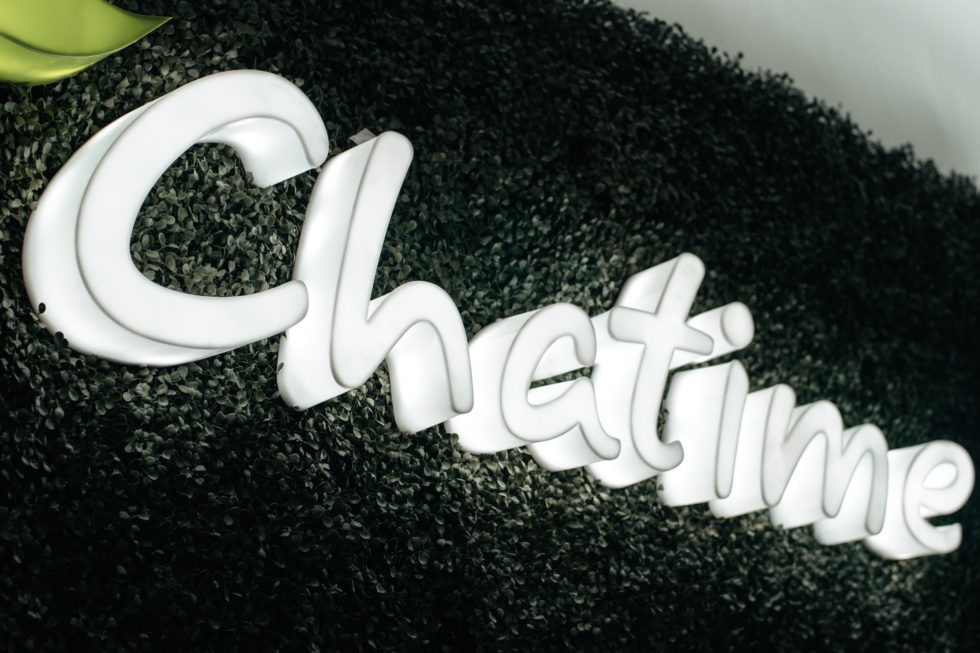 In 2020, 63% of customers said they were more likely to visit a website again which has a live chat[2] feature.
This new trend has not gone unnoticed by the companies themselves, who sent their customers or prospects an average of nearly 65,000 A2P (application to person) SMS messages per month and per advertiser in 2020, of which 48.73% were notifications and 51.27% were advertising SMS.
In particular, this communication channel allows the customer to interrupt and continue the written exchange as they wish, but also gives them the opportunity to explain the origin of their request or problem in more detail, all while on the couch binge watching the latest season of Money Heist on Netflix.
Progressive Web Apps: a new mobile user experience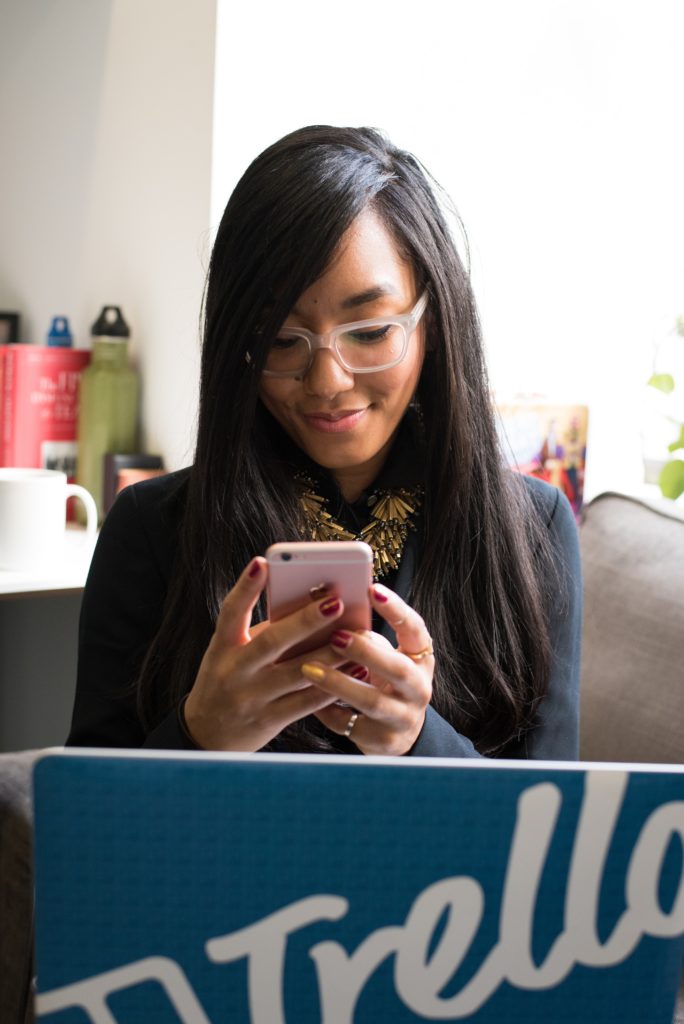 Even if you are unaware of what a progressive web app (PWA) is, you've probably already used one when browsing the internet on your mobile.
One of the characteristics of these apps is they load directly from the integrated browser on your smartphone, with no action required from the user. The user therefore doesn't need to connect to an app store to download and install it.
These progressive apps have previously been affected by a lack of interactivity and mobile-oriented features compared to native apps.
They have come a long way in a few years: it is now easy to install a shortcut on the phone's homepage, to send a push notification at the right time or even work offline.
PWAs are not expensive, they are easy to maintain and easily accessible. They now provide a user experience (mobile UX) which is just as good as native apps.
The Progressive Web App for your conversion rate
In addition to its low development cost, a PWA's main advantage is that it speeds up user access to its services. It has been found that the conversion rate decreases by 20% for each additional step between the user's first contact with the app and the moment when they can actually start using it.[1]
Core Web Vitals: when UX goes hand in hand with SEO
What if the quality of the mobile experience offered by an e-commerce site has a direct impact on its visibility in Google results? The idea is enough to make many e-merchants who are still not very mobile friendly sweat. Yet it is about to become a reality and further shake up the way customers find and buy a product online.
Google's new Core Web Vitals indicators, which are expected to affect the search engine's algorithm results from May 2021, place growing importance on the User Experience (UX). New factors therefore complement the strict analysis of page content according to traditional SEO (search engine optimization) rules.
Three new criteria (out of seven in total) could change things completely for many non-mobile optimised sites:
em>Largest Contentful Paint (LCP) refers to the time taken to load the largest element on the page, and therefore the delay before displaying the main content. In the case of a purchase confirmation page, this will be, for example, the form containing all the information needed for the transaction (delivery address, order details, etc.).
First Input Delay (FID) refers to the delay between the time the user interacts with your site and when they get a response. For example, this indicator focuses on the responsiveness of the site when the visitor clicks on a button or activates a JavaScript function. The quality and intuitiveness of the interface will come into play. Inserting smaller images, among other things, can help to reduce the display time and improve this score.
Cumulative Layout Shift (CLS), on the other hand, focuses on the site's visual stability. It tends to favour sites that display correctly and efficiently on a wide variety of media and screens (computer, smartphone, all types of tablets etc.). For example, it is important for a product page to display consistently on all screens: important text information covered by an image or poorly calibrated adverts are, among others, a common problem.
This paradigm shift involves a significant amount of groundwork for e-commerce sites that are still too focused on their desktop version. In return, the brands concerned can expect a significant improvement in the conversion rate of their mobile site, especially if the thinking is paired with the adoption of a real multichannel strategy (website, mobile site, social networks etc.).
***
Buying habits are rapidly evolving in favour of a new mobile firstapproach. This trend should encourage brands, for those who have not already done so, to consider creating a mobile site that is truly independently designed and integrates as many mobile-friendly features as possible.
Be prepared to engage in this thinking and carry out a rapid and effective transition to take advantage of the current migration of large customer segments to mobile!
---
[1]https://blog.mediaveille.com/mobile-first-les-strategies-incontournables-en-2021
[2] https://techjury.net/blog/live-chat-statistics/#gref
[3] https://progressive-web-apps.fr/definition-progressive-web-apps-pwa