Connect an
e-commerce

site to your ERP
Increase productivity by running your e-commerce business from your business management software.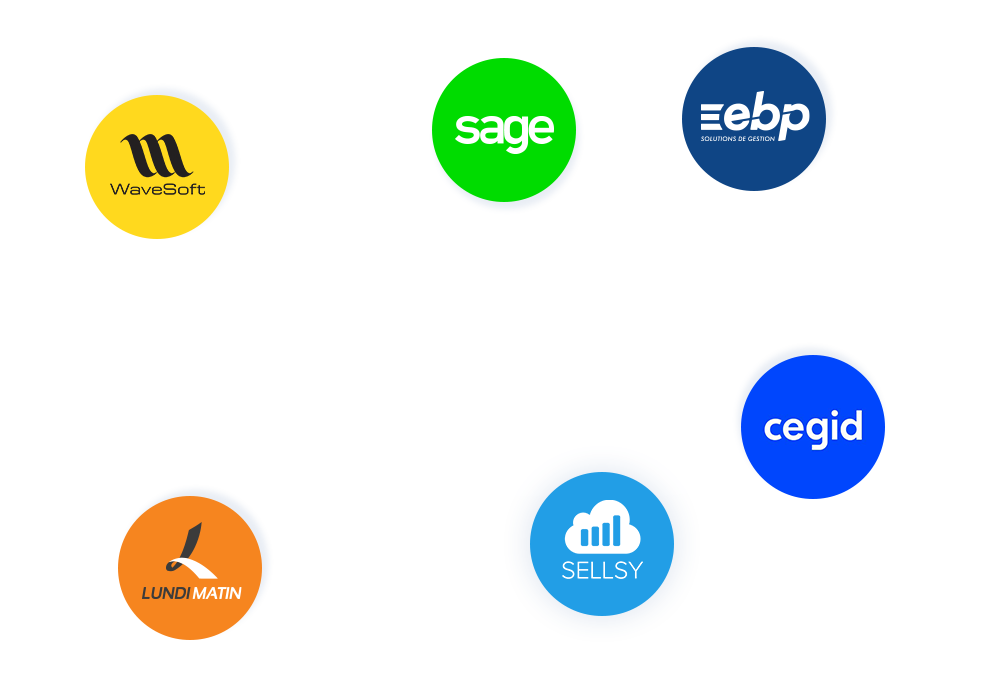 Benefit from an e-commerce site connected to your ERP
Automatically synchronise your items, customers, stock and orders between your e-commerce site and your ERP.
100% ERP compatibles
Compatible with the largest management software publishers such as Sage, Cegid, Wavesoft, EBP or via Talend.
Centralised management
Your ERP becomes the single source of your data thanks to the Oxatis connector (customers, items, orders etc.).
An increase in productivity
You save significant time and money by automating administrative processes.
Support
Comprehensive support in the audit, installation, training, assistance, development etc. for optimal integration.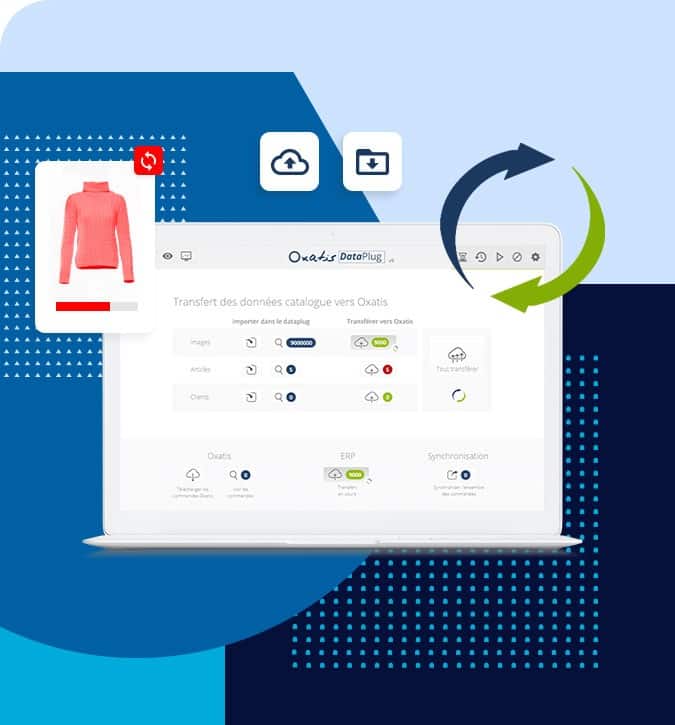 6 good reasons to connect your ERP with Oxatis
A reliable and comprehensive integration whatever your Information System
You can connect 100% of your data to your commercial site, whatever your ERP or your Information System:
stock updates, customer/prospect data, their pricing conditions, your product sheet descriptions etc.
Centralised management of your business from your GesCom software
Your e-commerce site activity is managed through one single tool, GesCom. Items, customers, orders and stock are synchronised and always up to date in your ERP.
Automation of work: synchronised item database, customer database and invoices
From payment to delivery, including invoicing and preparation, at each stage of the order the customer and order information are updated in the customer account and synchronised with your ERP.
Save time, human resources and money
Due to the automation of administrative procedures, you can achieve significant productivity gains. The reliability of the connectors allows you to concentrate your resources on the development of your business.
Satisfied end customers to benefit from their negotiated terms
Thanks to Oxatis connectors your professional customers benefit from all their negotiated advantages, everything is managed from your ERP: organisation of the item database, definition of pricing rules and user categories, multiple warehouses, multiple currencies or setting advanced B2B features.
Experts to assist you every step of the way
Our experts assist you in the deployment of a comprehensive version of the connection between your business management software and your online store: audit, installation, training, assistance, development etc.

Do you have any questions?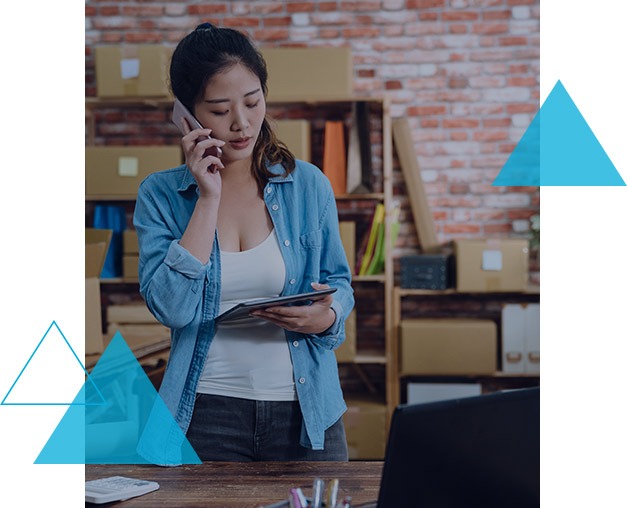 Run your online business, right now, from your ERP
The ERP connectors by Oxatis is a comprehensive range of connectors (Sage, EBP, Wavesoft, Cegid etc.) developed in partnership with the largest business management software publishers.
Thanks to New Oxatis connectors, you manage your e-commerce site from your ERP: organisation of the item database, definition of pricing rules and user categories, multiple warehouses, multiple currencies or setting advanced B2B features. Your e-commerce site orders are automatically integrated into your GesCom software and your site information is always up to date.
Save time in managing your business
A flat file data input tool to support your productivity.
Increase the profitability of your e-commerce business by effectively managing your online catalogue, your orders and your customers. From a simple Excel or CSV file, you update your e-commerce site and retrieve your orders to manage large amounts of data in minimum time. The incremental synchronisation provides you with an update of modified data in real time, to optimise your performance.
Questions & Answers
The most frequently asked questions to our e-commerce experts.
With which ERP is it possible to interface?
We have developed connectors for the ERPs: Sage 100, Sage 50c, Sage BOB 50, EBP OpenLine, Sellsy.
The following business management software have developed their own connector integrated into the ERP: Wavesoft, EBP OpenLine, Lundi Matin, Divalto, Incwo.
For another ERP, Talend technology offers tangible solutions for every need. We have developed customised connectors for customers who use Cegid, Cegid Y2, SAP etc.
Can you schedule the synchronisation of the ERP and the site?
All the ERP connectors have a task scheduling feature. The frequency of updates is freely configurable.
Will the specific features of the ERP (exceptional rate, discounts by family etc.) be respected on the site and when submitting orders?
The majority of discounts coming from the ERP will be reflected on the site and will be displayed when submitting orders. However it is sometimes necessary to modify the business management software so that is adapts to the connector or to the site.
Do you manage BOM products?
The New Oxatis solution allows you to manage BOM products. Connectors also allow this.
Can I offer different items (or different prices) depending on the connected user?
The connectors allow you to use the multi-pricing native to the site in order to offer items at different prices depending on the category of the connected user.

Do you have any questions?