What is the most suitable solution for your e-commerce project?
To create your e-commerce site, you have drawn up THE shortlist of SaaS solutions in France. You have reviewed the different alternatives and now you are hesitating between Wix and Oxatis. How do you make the right choice for your project?
On one hand, you like Wix.
The platform, created in Tel Aviv (Israel) in 2006, is now favoured by nearly 110 million users worldwide to create their website or their blog. Its advantages? Great ease of use in terms of the management interface, and very neat designs in terms of the sites.
On the other hand, Oxatis also appeals to you.
100% French, the solution is designed exclusively for online sales. A good thing for your sales website project! Its advantages? Hundreds of e-commerce features directly available via the administrative interface, responsive customer support and support services on request (marketing, design, SEO etc.)
The 4 strengths of Oxatis (vs. Wix)

A solution specially created for e-merchants
You benefit from more than 650 features that can be activated in 1 click, and an ecosystem of more than 150 apps specifically designed for selling online in France.

A ready-to-use Made in France platform
You benefit from the reliability of services provided by a reliable and secure technology, created, developed and hosted in France.

Responsive and professional user support
Real e-commerce experts answer your questions and guide you through the daily use of the software. You get a response in less than an hour, even at the weekend.

You ask for advice and skills from the design, SEO, marketing or ERP teams, depending on your needs and the growth cycle of your business.
9 criteria for choosing the right e-commerce platform.
Which solution will meet my ambitions and support me in growing my online business?
Filter the essential criteria for your e-commerce project to succeed
Packages & Rates
Technical & functional environment
Support
Design
Catalogue
Payment & delivery
Visibility
Selling to businesses (B2B)
International

A comprehensive package and appropriate rate for the project
Wix and Oxatis are two CMS (Content Management Systems) with which you create and manage a website, independently, without needing advanced IT skills. The two platforms offer different subscription packages that adjust according to your needs.
My advice: in addition to the pricing aspect, make sure that the features offered by each solution match your project brief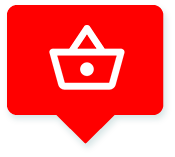 Wix is available in six packages. Here I am only showing you the ones that allow you to place online orders (I'll skip the free version with ads, a website name with 'Wix' therefore impossible to list, limited storage etc.):
check_boxThere are three levels of e-commerce subscription on offer at €20, €30 or €42 per month. The fine print? The prices are presented as a monthly price but there is an annual commitment. In other words, the whole subscription will be payable in one go.
check_boxDo you still want to pay monthly? You can, but the subscription price will be higher, and will not include certain features (like the free domain name for the first year).

There are also three subscription levels available (€39, €99 and €299). The difference with Wix? You pay monthly, with no duration commitment. The first subscription level includes a wealth of features which are clearly much more powerful than those of Wix.

Technical & functional environment
An efficient and secure website
What are the advantages of a SaaS solution?
A true all-in-one solution, an SaaS site creation solution allows its users to access online software and benefit from associated services (hosting and maintenance management, system security, support etc.). It comes in the form of a monthly or yearly subscription.
View the 'Shopify or Oxatis comparison' >>
On the other hand, an Open Source solution (such as PrestaShop or Magento) can be freely downloaded, free of charge, but it doesn't provide specific services.
View the 'Prestashop or Oxatis comparison' >>
The technical environment is essential for the operation of your site. I'm talking about everything related to hosting, maintenance, data security, updates etc. With Wix and Oxatis, all of this is included in the package. No need for you to worry about it! All the technical aspects are managed in a completely transparent way for you (as well as for your customers, by the way).
The major difference between the 2 solutions is in the functional environment: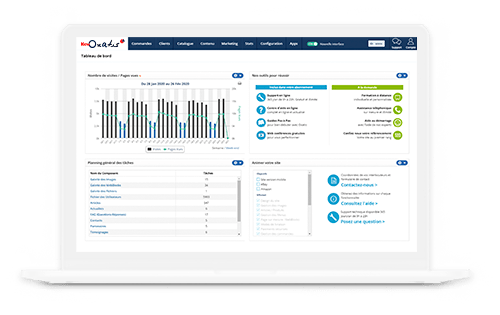 Wix is a generalist platform that allows you to create all types of websites. Things worth noting in the case of an e-commerce project: check_boxThe core functionality of the software is not dedicated to selling online; the majority of natively available features are content-orientated. check_boxThe functional releases and new features meet global needs (the solution is available worldwide), and not to expectations related to local special features. If you sell in France, you will not have an ecosystem as suitable as NewOxatis (see delivery and payment methods in particular).

Oxatis is a:
check_box100% e-commerce solution as the technology has been specifically developed for online sales
check_box100% French solution because of:
– their team of more than 150 experts dedicated to supporting e-merchants;
– their data centres, to guarantee data security and service reliability (your site is available 24 hours a day, 7 days a week, whatever the time of year);
– their digital, technical and banking ecosystem.
Getting started with the back office
The software's back office is the control centre of your site. You manage your entire online business here: catalogue, customers, orders, marketing strategy etc.
Wix and Oxatis solutions are characterised by their ease of use and the intuitive nature of their administrative interface. Wix is one step ahead, in particular thanks to its editor based on Artificial Intelligence and which allows the automated design of a site, from a simple questionnaire.

Once your site is launched your main concern is to make it grow and evolve. To achieve and even exceed your business objectives, make the most of all your tool's options and features. Yes, but… Do you know how to set up displaying cross-selling in your catalogue or add a new payment method on your site? Wix and Oxatis offer user support in all their subscriptions to guide you through daily use of the software. Convenient!
Be careful though: do a Google search to get an idea of the quality and the responsiveness of each solution's user support.
In addition to functional aspects, what about your long-term e-commerce strategy? If tomorrow you need help with web marketing or design: will you have to start a process of recruiting different service providers or freelancers? Or does your solution provide for such services as needed?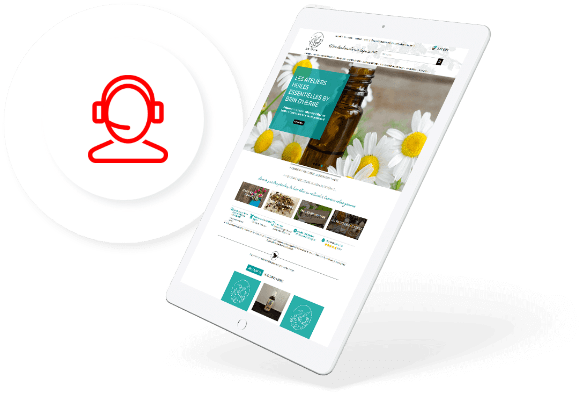 You have a large amount of online help materials available to you: documentation, chatbot, official forums, YouTube channel… Technical assistance by email and phone (in the form of a call-back request) is also available 24/7 in English. Do you want to use an expert for your design or for managing your SEO campaigns? Wix doesn't offer this type of support. The alternative is to recruit internally, or hire an external Wix partner, agency or freelancer.

Interactive documentation and FAQs accessible online + technical support by email, and by phone depending on your subscription level, allow you to get answers to all your questions on how to use the solution's features.
The differences with Wix?
check_boxTechnical support is available every day (including Sundays and bank holidays) until 10pm.
check_boxAn account manager is available to support you in developing your business: sharing good practices related to your business, discovering key features in terms of conversion and loyalty…
check_boxWant to go further? Oxatis has a design studio and SEO & ERP teams entirely dedicated to the success of their e-merchants. Result: you use the skills you need, when you need them, all in one place.

Professional & scalable design templates
Make an impact on your visitors from the first second they visit your website. How? By choosing a professional, convincing design that matches your image.
Wix and Oxatis offer design libraries which are suitable for all types of industries and are easy to customise with intuitive editors. No need for any web design knowledge to update the look of your website during the highlights of the year.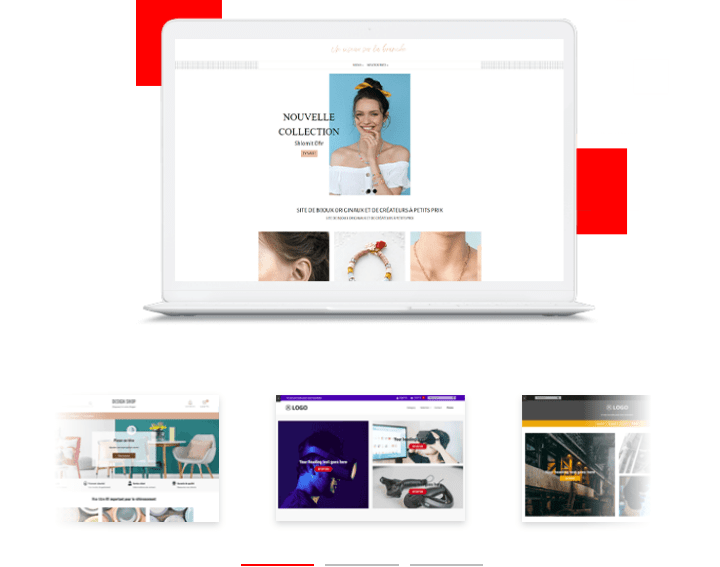 In addition to its library of quality design templates, the solution provides an Artificial Intelligence tool that allows you to design your website automatically, based on your answers to a questionnaire. Innovative and efficient if you need to create a website of a few pages quickly. Note: whichever solution you use to create your design (template or AI tool), once you have chosen your model, it's difficult to change your mind later on. Unless you redo your entire website…

You are free to change your template whenever you wish. Integrating a new design doesn't affect the content of your site or the page layouts within the catalogue. This is important when you know that the design of a site becomes outdated after 2 or 3 years. You won't fill in a questionnaire to see your site appear. The solution offers design templates dedicated to specific industries that can be customised as desired.
Since smartphone purchases are exploding, your only option is to provide the best possible experience to your mobile customers.

With Wix's Responsive Design themes, your site's display automatically adjusts to smartphone screens. Note: this auto-adapt can increase the loading time of your pages on a mobile device – something which can affect your sales, at a time when immediacy has become the norm.

You have two versions of your site: one for desktop/computer display, and the other 100% designed for mobile browsing. The benefit for you? You can personalise and adapt the content of your mobile version easily and in just a few clicks. And for your visitors? They benefit from a mobile-friendly browsing and shopping experience.

An enhanced product catalogue
A product catalogue is the heart of your online business. With Wix and Oxatis, you can manage the presentation and showcasing of your products:
check_boxCategories and brands
check_boxPresentation and product features
check_boxImages and videos
check_boxStock
check_boxPrice
check_boxFeatured products
check_boxetc./p>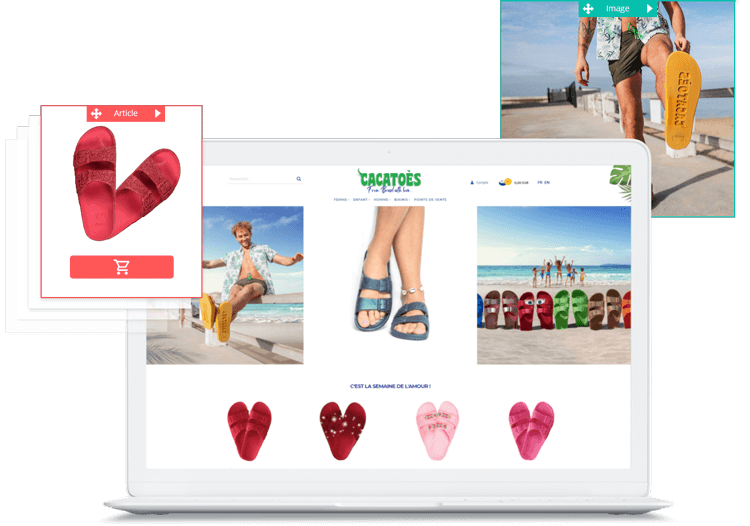 The basic functions needed to manage a product catalogue are natively integrated into the solution. Note: if you sell more than 30 items, managing them quickly becomes increasingly complex. There is a reason Wix partners' online store creation offers are limited to catalogues of 20 products… In terms of marketing, a suite of marketing features is available as an app (in a limited free version, or on 3 subscription levels, depending on your needs): management of promotional coupons, modules for sending newsletters or abandoned shopping cart reminders… Do you want to go further with marketing and offer a loyalty or sponsorship programme to your customers? The solution doesn't offer this type of tool.

Oxatis is a software designed for selling online. You manage your catalogue (whatever its size) and set up your marketing actions (promotions, suggestive selling, customer reviews, sponsorship, loyalty etc.) thanks to 650 native e-commerce features, which can be activated directly on your dashboard. A specific module, "Dataplug", allows you to update your catalogue and manage your stock (among other things) via a single Excel file. In terms of an increase in productivity, it's really powerful.
Do you need additional features? Wix and Oxatis offer more advanced tools, in the form of apps, which are free or paid for.

Wix offers an app market of 250 applications, designed by the solution or by external partners. While some of them are free, the majority – certainly the most powerful or useful ones – are paid for (prices vary from $5 to $50 per month, or €4 to €40 per month). My advice: look at the rating and customer reviews before subscribing to an app.

You benefit from a library of more than 150 apps, developed by Oxatis and/or its partners. The solution's R&D team always ensures the reliability and compatibility of the apps with the core software. Most of the apps are free or included in monthly subscriptions. The others are paid for – charged once (from €5 to €39 depending on the app) or sold by subscription (from €5 to €19 per month). Note: a free 15-day trial allows you to test the apps to make sure they meet your needs.

A wide range of payment and delivery methods
Delivery and payment should be considered as real conversion levers on your site.
How? By offering your customers their preferred delivery methods: express or standard delivery, at home or at the office, collection point, in store (Click & Collect) and even by appointment. The same goes for payment methods: bank card, PayPal, cheque, mobile, in 3 or 4 instalments, etc.
My advice: display your payment and delivery solutions on every page of your site to reassure your customers.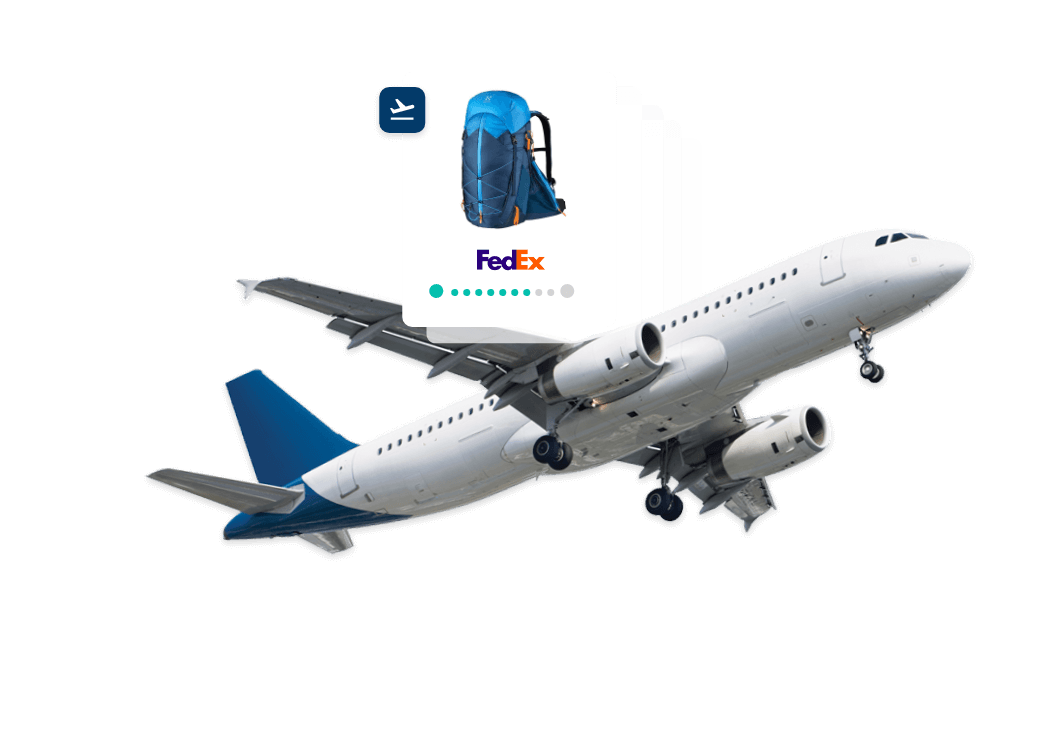 Wix natively integrates PayPal, Braintree, Stripe, Lyra and Sumup payment solutions. Note: you can also manage quotes and invoices, irrespective of your payment methods. Do you want to install your bank's Virtual Payment Terminal? There is no module or app for this. In terms of delivery methods, you will not find any pre-installed modules either: you manually set your delivery zones and shipping rates on your dashboard. An alternative is the Boxtal app which is available on the app market.

Oxatis has been working for 20 years with leading hauliers, banks and payment solutions in France and abroad. It is even the benchmark e-commerce solution for most major French banks (CIC, Crédit Agricole, Crédit du Nord etc.).
More than 40 payment solutions and 20 delivery methods are pre-integrated: PayPal, e-Transactions from Crédit Agricole, Monetico Paiement from the Crédit Mutuel CIC group, Amazon Pay, Colissimo, Chronopost, Colis Privé, Boxtal, Mondial Relay, UPS etc. You activate them directly from your back office.

Acquiring new customers is the never-ending quest for all e-merchants. The key to success? Activating different levers to increase entry points.
check_boxOrganic SEO: optimise your site to appear in the first natural search engine results (Google and Bing). On Wix as well as on Oxatis, you create your pages while optimising your organic SEO: you define your tags, customise the URLs, manage your sitemap etc.
check_boxAdditional traffic acquisition channels: publish your catalogue on different channels.
Marketplaces: Amazon, eBay etc.
Price comparators: Google Shopping etc.
Social media: Facebook, Instagram etc.
Email campaigns and SMS
Blog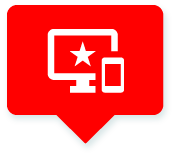 Wix doesn't offer a connection to marketplaces or price comparators (an Amazon app is available, but it is limited to 30 products). For the other publication or communication channels for your catalogue, you activate the pre-integrated solutions or downloadable apps: blog, customer newsletters, advertising campaigns on Google/social media, and product publication on Facebook Store and Instagram.

Oxatis allows you to exploit each one of these additional acquisition channels: you activate those you need, directly on your back office.
Do you want to extend the distribution of your catalogue to other media? The platform offers additional apps (see the app store) and even partnerships with flow managers such as Iziflux or Shoppingfeed.

Selling to businesses (B2B)
Comprehensive features for selling to businesses
As you know, the needs and expectations of your business customers are not the same as those of individuals. The following are some of the essential features for B2B: check_boxQuote management check_boxMulti-pricing & special rates check_boxCustomised catalogue based on the customer check_boxPre-order check_boxRemote orders check_boxetc.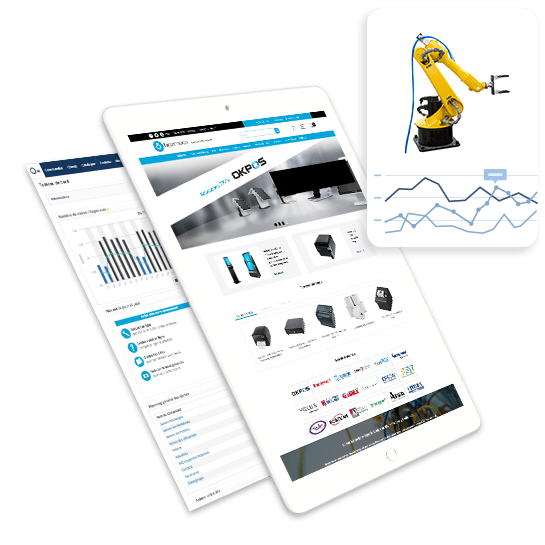 Wix allows you to manage quotes and invoices but the options in terms of selling to businesses are very limited.

With Oxatis all the functions required to implement your sales strategy for businesses are included.
You also have a complete B2B ecosystem to meet your specific business needs.
Focus Connectors
Oxatis offers connectors that are 100% compatible with the largest management software publishers: Sage, Lundi Matin Business, Cegid, Wavesoft, EBP. What about if you use another ERP software? The Oxatis ERP teams can provide you with bespoke connection solutions.
Thanks to these connectors, you manage your e-commerce business from your ERP. Your item, customer, order and stock data are synchronised and updated in real time on each tool, in a totally secure way. The result: you distinctly increase productivity.

Publishing my catalogue worldwide
Selling your products internationally doesn't stop at translating your website pages. It also involves implementing a specific strategy: market research, adapting your catalogue, defining your communication… And all that, for each country you would like to export to.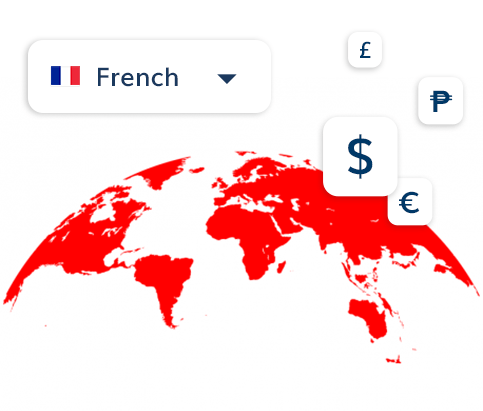 You can activate your website in more than 180 languages… You then translate each page of your site in the chosen language(s) (you have a Google Translate module directly integrated into the tool). Your site will be exactly the same in all languages. But, be careful with automatic translations, especially in the languages that you don't understand…

Editor's note: the number of available languages is a lot less impressive. With Oxatis, display your site in 8 languages and sell in 26 currencies. The difference with Wix? Your site is available, for each region/country covered, with a specific domain name, language, currency, pricing policy and communication. This means you can really take advantage of the business opportunities of international sales!

All you have to do is choose!

Wix is a reference tool for creating and managing a company presentation website.
Its strengths: the intuitive side of the tool and its features dedicated to content management.
Something to be remembered in my opinion: if the solution also allows retailer websites to be created, catalogue management and business growth can quickly be limited due to the lack of advanced e-commerce features.

Oxatis is a complete e-commerce platform, created by e-commerce professionals in order to respond to their challenges and growth.
The solution adapts to B2B & B2C online sales projects, in France and abroad.
You benefit from complete autonomy in managing your business, while at the same time, the option of calling on the expertise of dedicated teams, when you need them.

Do you still have questions following this comparison?