Distribute your product catalogue
Take full advantage of a feed manager directly integrated into your e-commerce solution. Access more than 2,000 distribution channels in more than 40 countries!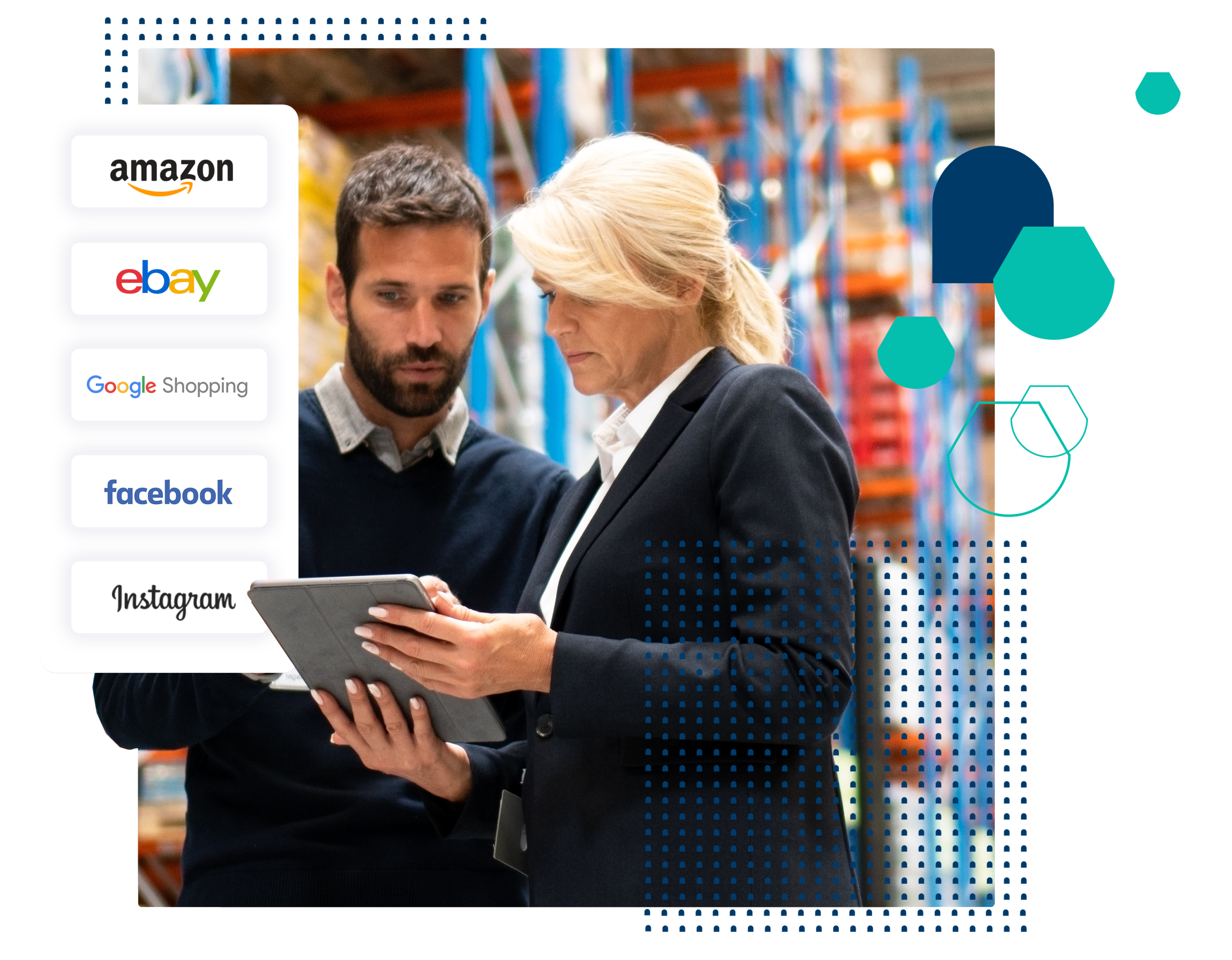 Take advantage of the visibility offered by leaders to gain market share, productivity and improve your ROI!
Optimisation of product data, connection to marketplaces (e.g. Amazon, eBay, La Redoute, Mano Mano), connection to acquisition levers (e.g. Google Shopping, Facebook, Instagram), competitive intelligence, repricing etc. In other words, you will manage the entire distribution of your catalogue on distribution networks from a single dedicated interface.
Connections in + 40 countries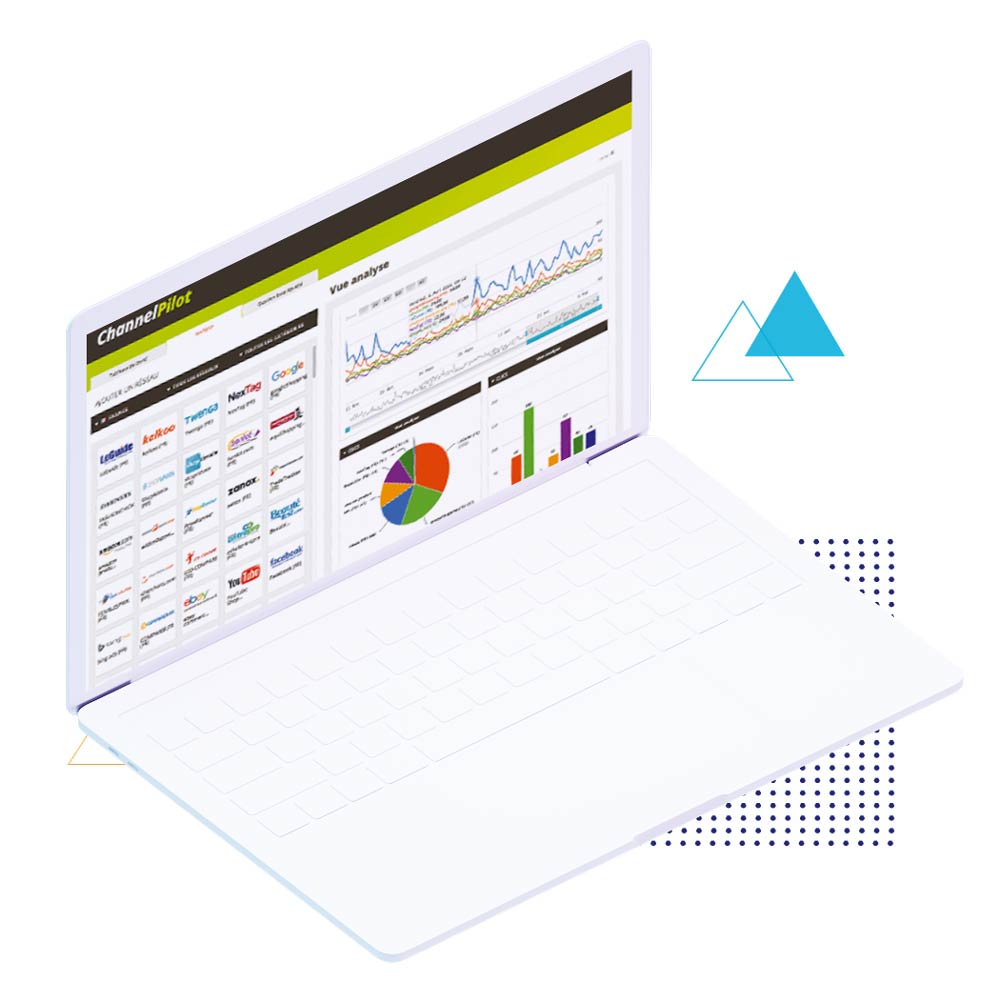 3 good reasons to choose the integrated feed manager 
An immediate increase in your sales
You address a larger market, by expanding your catalogue distribution.

Optimal management of your marketing budget

Set your marketing budget by network, network group, product, product group, or according to a specific configuration.
Limit your marketing costs based on your product performance.
Optimise your 'product' data to better meet your customers' needs and reduce your costs (e.g. CPC, CPO).
Guarantee of staying competitive
Manage your stock and prices by analysing the positioning of your products on the market.
Automate and control your network activity with high-performance features
You manage your product catalogue distribution, all while keeping an eye on the competition!
Price extraction
Optimise your marketing strategy by looking at your competitors' prices!
Dynamic pricing
The prices of your products are dynamically adjusted according to your competition, your margins and the turnover objectives that you have defined.
Dynamic repricing
The prices of your products evolve automatically according to the analysis of market prices.
Optimisation and enrichment of product data
Regardless of the complexity of your arborescence or the richness of your catalogue, your product data is analysed and optimised for:
A reduction in your marketing costs (CPC, CPO…)
An increase in your conversions thanks to the relevance of your product information.
Optimal distribution of your products on the networks
A better positioning of your products on search engines
An increase in cross-selling and up-selling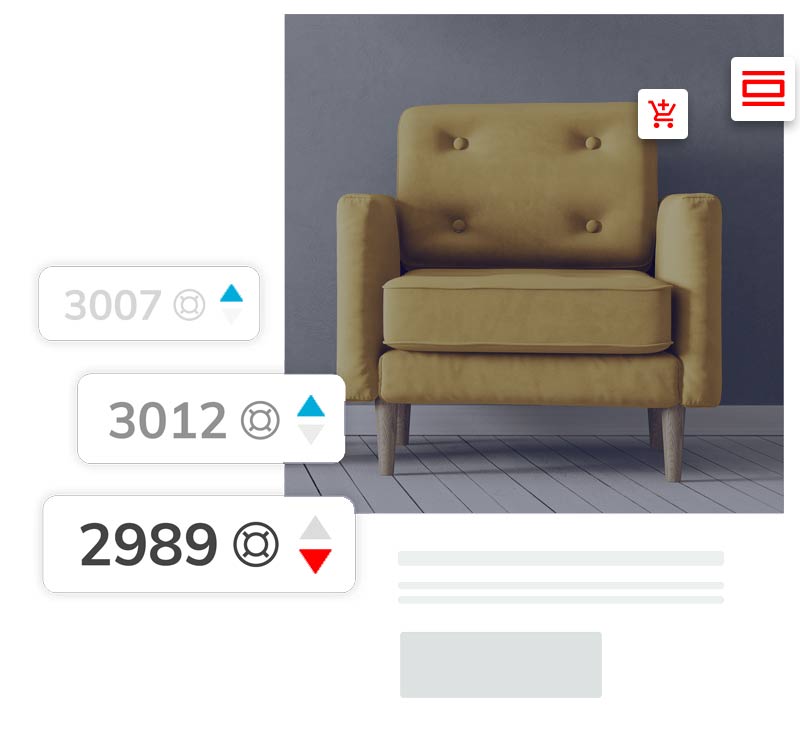 Manage your business from a comprehensive interface
#GoogleShopping #Facebook #Instagram
Feed updates are performed every minute. Changes and analysis are processed and displayed in real time.
Pre-configured modules allow you to adjust your Dynamic Pricing.  
Import and export prices with the API and pre-configured ERP connections in CSV, XML, YML formats via FTP(s) or HTTP(s) etc.
Stock and availability, stock alert, decimal quantities, promote items, personalised stickers..
Real performance
On average, our customers see an average ROI of 48.6%. Do what they do, address more customers, internationally export your products and take advantage of the opportunity to develop your brand in a new market. 
Optimise your marketing strategy by looking at your competitors' prices!
Adjust the price and availability of your products according to your competitors' positioning. An effective way to gain a better understanding of the market and to set up precise network control.
Regular updates of 'price' and 'availability' product information. You measure the positioning of your service offering and that of your competitors.
Analysis of past pricing history and availability of your products to anticipate future trends.
Create a dynamic price revaluation strategy and predict your competitors' actions.
Stay informed, by email or SMS, of any fluctuations in the market (price, availability etc.).
Enjoy customised support
From your project audit to the configuration and launch of your feeds, you receive complete support.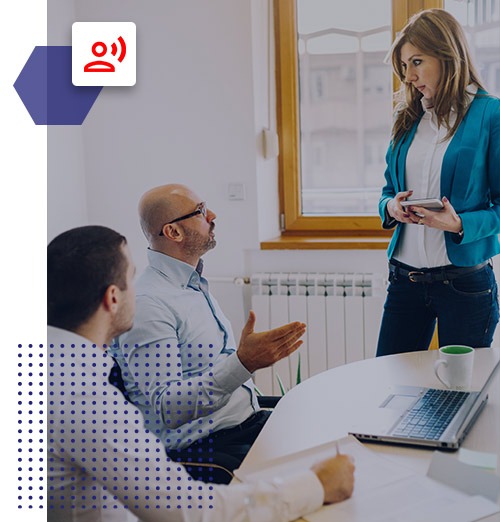 A dedicated Account Manager
Analysis & launch of your project
Personalised training
Configuration and launch of the feed
Technical and marketing support
International e-marketing experts.
Developers specialised in each marketplace.
Specialists in budgets strategy (supply, tariffs, distribution).
A reactive support
Market experts answer you every day by e-mail and telephone.

Do you have any questions?